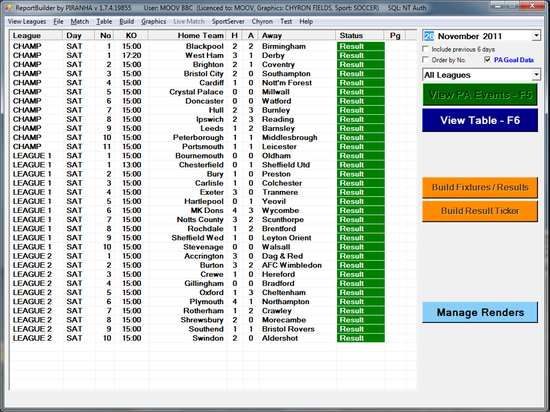 ReportBuilder is a software application that controls broadcast graphics devices, generating graphics for sports such as soccer, rugby, hockey and gaelic games.
Current users include BBC Championship highlights, Sky Super League, Wembley & Emirates stadiums, TV3 Ireland & TG4 Ireland.
ReportBuilder is currently being used with VizRT, Aston 7, Chyron & Pixel Power graphics systems.
ReportBuilder is designed for use as a multi-league, multi-match system for use in productions such as Saturday afternoon Round-ups.
Graphics such as match lists, results, latest scores, match reports and league tables can be produced.
Data from external sources such as Press Association and Opta Sports can be received live and used to update match data. Match data can also be updated direct into ReportBuilder or by other networked ReportBuilders.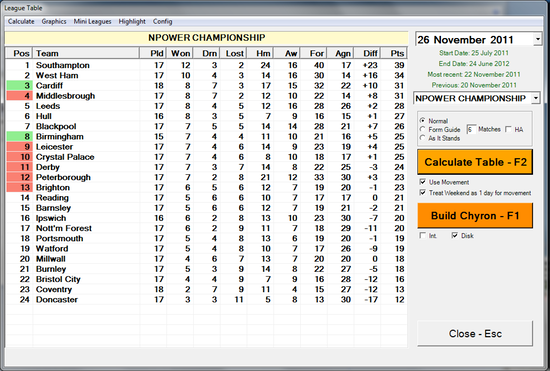 League tables can be generated for any date and can be set to 'As It Stands' to live generate tables towards the end of season based on curent match scores instead of completed match scores.
Table calculation is configured for each league by a setup screen that allows entry of the various priorities for equal-point decision-making.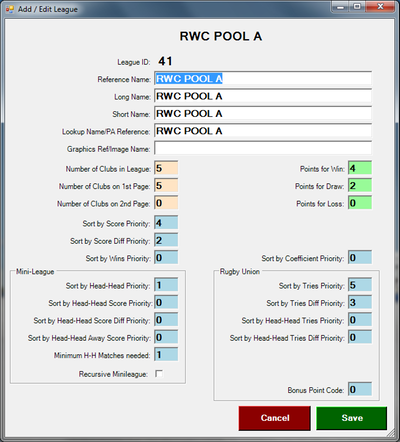 Single matches can be set as a Live Match and live graphics such as team lists, player straps, score lines, subs and match stats can be generated by single clicks. The Live Match screen is also laid out to be suitable for use with standard PC touch screens such as Windows 8 tablets.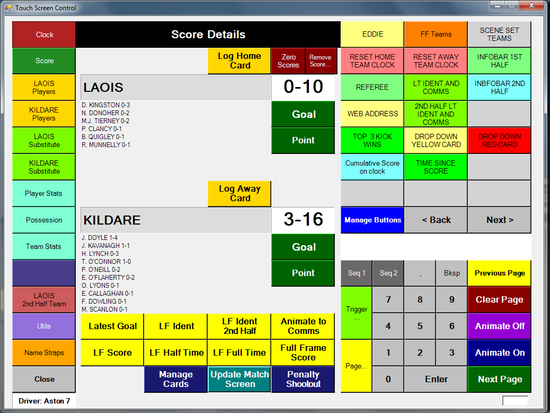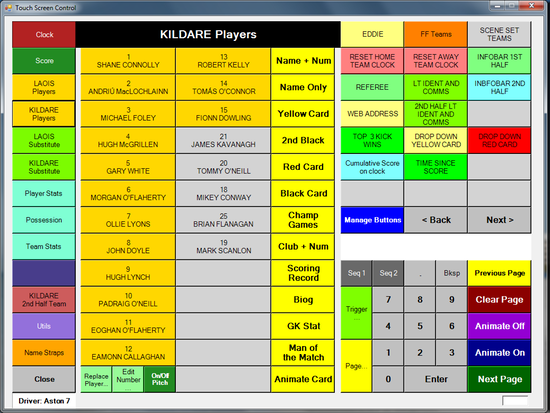 ReportBuilder can be supplied as a stand-alone application or in association with SportServer, MatchLog & MatchPad applications which allow live local stats data entry.
Match stats are also formatted into HTML pages published on the local network, allowing talent and production personnel to view live stats via standard web browsers phones & tablets.
Data can also be written live to XML files for use by other graphics systems in the studio.
Custom iPad apps are available to allow talent to manipulate team formations, highlight match stats and control EVS playback of match events.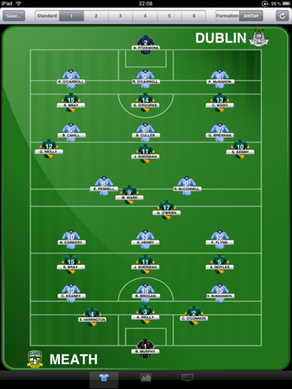 Each ReportBuilder system is customised for the end user. A user can have multiple logins each configuring ReportBuilder for a different on-air style and/or sport.