Racing Client is a graphics generation application designed to control Brainstorm, Viz, Chyron and other broadcast graphics systems to produce horse racing graphics.
RaceBuilder is currently in use by MOOV for ITV Racing & Dubai World Cup Carnival, Racing TV, RTE Racing & RaceTech on-course.
Racecard data can be received from Press Association feeds or other XML files.
Live race data can be received from Press Association, AutoTote, Betfair and other live sources and can also be manually updated direct into RaceBuilder or from other networked Racing Clients or RacePads.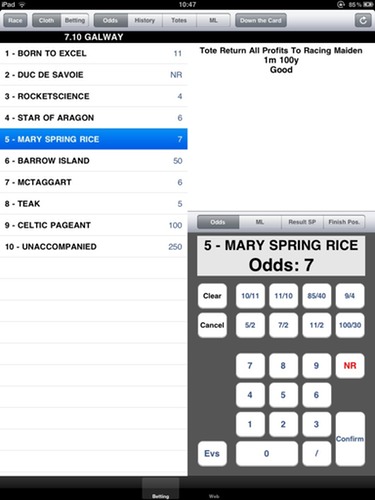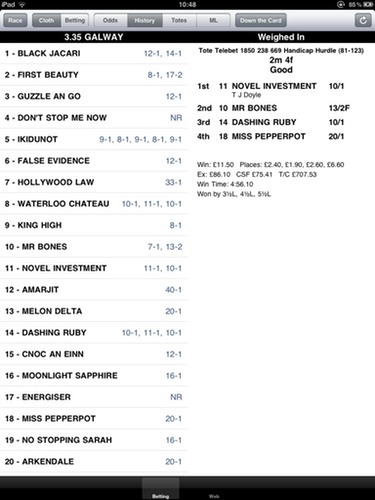 Standard racing graphics can be generated by a single click or hotkey press.
Graphics include race idents, runners & riders, betting (multiple versions - full frame, corner, strip), runner idents, jockey & trainers names, winner strap, results (small & full frame), going, non-runners, jockey changes, pundit tips, leaderboards and social media playback.
Local betting, result and leaderboard web pages are generated which can be displayed using custom iPad apps for talent and production staff.
Each Racing Client is customised for the end user to produce graphics in their house style using whatever graphics device they wish to use. 
Interfaces are available for CourseTrack, GMAX/TPD and Swiss Timing for live sectionals, distance to go and other data.
Extra features can be added as required. For example Racing Client in Racing TV generates EVS logsheets that are imported directly in IP Director for use in searching archived races.